10 Questions with SICKOTOY – An Insight to a Grammy Awarding winning Composer! 

Time for another Interview, and today we have a great one! Today we have the Amazing SICKOTOY! He is a Grammy Award-winning composer, producer and DJ who has worked with artists such as INNA, Sencan and Pitbull. As well as working with other artists he has also released his music which has surpassed 100M plays. We got the chance to interview SICKOTOY and find out about composing and processing. A great chance to get an insight into a Grammy award-winning Composer and producer.
So, now that we have done the introduction, let us crack on with the interview! If you want to see more of SICKOTOY or listen to music, then you can visit the links below.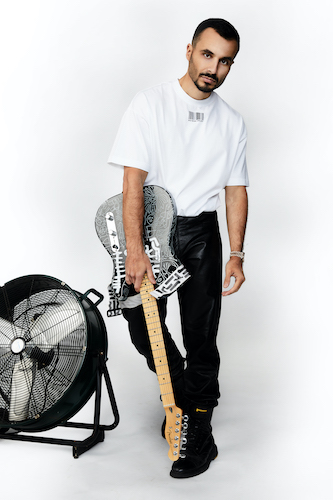 1: How did you get into music and what Inspirations do you draw from?
I started playing guitar at a very young age and I was very into Rock and Jazz music. I was also fascinated about finding out which music elements create a HIT, sounds, effects, different ways of singing.
2: Where did the name SICKOTOY come from?
Actually, it is kind of a twisted version of my real name. My name is Alex Cotoi , Cotoi becomes Kotoy and because my music is Sick it goes like SICKOTOY!
3. What advice do you have for people collaborating? (How to approach? Work with? Streamline the process)
My top tip for folks collaborating is to really tune in to the people in the room and the overall vibe. Even if you're the one steering the ship, be open to everyone's ideas because you never know what cool stuff might pop up. It's like having a brainstorming session with a few extra brains. And when I say "listen to the room," I mean soak up the atmosphere and energy. Everyday stories can turn into the coolest hooks in the blink of an eye!
4. Throughout all your collaborations, what is the one story/memory that sticks with you?
The concept behind Pitbull's Grammy-winning track "Baddest Girl in Town," for which I received a Grammy, originated during a laid-back day spent on a boat with friends on a tranquil lake. A few hours later, we spontaneously headed to the studio and fleshed out the idea, without any prior plans to make music that day. One valuable piece of advice is to seize every opportunity that comes your way.
5. What workflow do you normally have when writing/starting a track?
My usual approach when starting a track involves collaboration with various talented songwriters for the creative process. I find that working with different individuals brings diverse perspectives to the table. After we've developed the core ideas, I take charge of the production phase, where I fine-tune the sound and bring my vision to life. This combination of collaboration and individual production allows for a well-rounded and compelling final product.
6. Do you consider yourself an Equipment/Gear head?
I was a Gear Head maybe 4/5 years ago. I have a collection of Vintage Synths and many guitars but nowadays I'm not into that anymore. Prefer to keep it as simple and clean as possible. Maybe that's also because music tends to be produced way faster nowadays and implying a lot of external gear makes the producing time a lot longer.
7. What few items are a must when producing a track?
A guitar, a laptop and a coffee!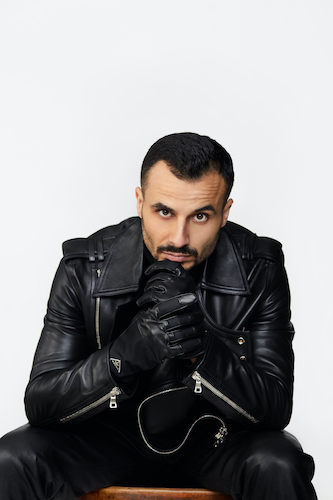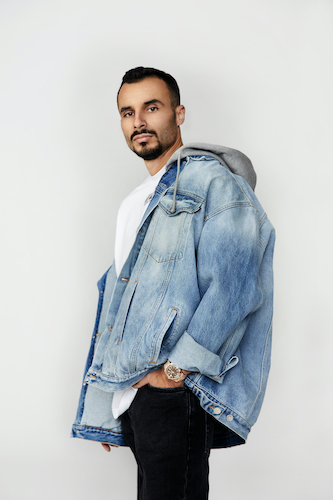 8. You have just released your new track 'Bad Girls', where did that start? And How was the process on creating it and also the build up to its release?
It happened in a session in Dubai organized by Global Records, which is the label that manages the Sickotoy project and also my publisher. I had a session with Wayne Hector and Roland Spreckley, who are one of the biggest names in the songwriting industry. Basically we were 3 guys in a session doing a "Bad Girls" song:)
9.Looking back, what is your proudest moment and is there anything you would have done differently?
Reflecting on my journey, one of my proudest moments was when "Addicted" reached the number one spot on the Romanian airplay charts. It was a significant achievement for me. As for whether I would have done anything differently in my career so far, I can honestly say that I wouldn't change a thing. I believe that every step and decision I've made has contributed to my growth and the experiences that have shaped me as an artist. 
10.What is the plans going forwards? What is in the pipeline?
Looking ahead, I've got some exciting plans in the pipeline. Later this year, I'll be dropping a couple more tracks that feature powerful basslines and infectious energy, keeping the momentum going. Looking even further into 2024, I'm aiming to delve into live performances, bringing my music to the stage. Simultaneously, I plan to maintain a consistent release schedule, with the goal of putting out at least one new track every month. 
I want to give a huge thanks to SICKOTOY for doing the interview! It was great to dive inside the mind of a Grammy Award-winning producing and composer. Always great to pull knowledge from various genres and people to expand your skill set. Listening to how people collaborate and work together on songs!
If you want to find out more about SICKOTOY and listen to his music, then you can use the links below. If you want to listen to SICKOTOY latest single you can above. We have linked the YouTube video for "Bad Girls".
Also if you like what we do please feel free to subscribe to our YouTube channel and hit follow over on our Instagram! Would mean a lot to us! We have plenty of interviews on our site (Check them out here) and also we have more coming so make sure to check back!
SICKOTOY Links:
Check out our other Articles here