10 Questions With Sarah De Warren – Writing, Recording, Producing and Touring!
We have another Interview with you! Another "10 Questions with"! This interview is with the amazing Sara De Warren! Sarah De Warren is a UK-based writer and singer who works with Ultra Music Publishing! She is a huge artist and rising fast on the EDM scene. As she has written and also performed in various tracks with major DJs and producers as well as writing and recording her own music we thought it would be amazing to send her some questions and get an insight into writing and producing music!
Sarah De Warren was the perfect choice as her own releases have been all over ASOT, SiriusXM, BBC Radio One, and several top 10s on various charts, gathering +100M streams across her discography. So let us dive into the interview and find out how a singer and writer goes about her job! So please enjoy this interview with the amazing Sarah De Warren!
Sarah De Warren Interview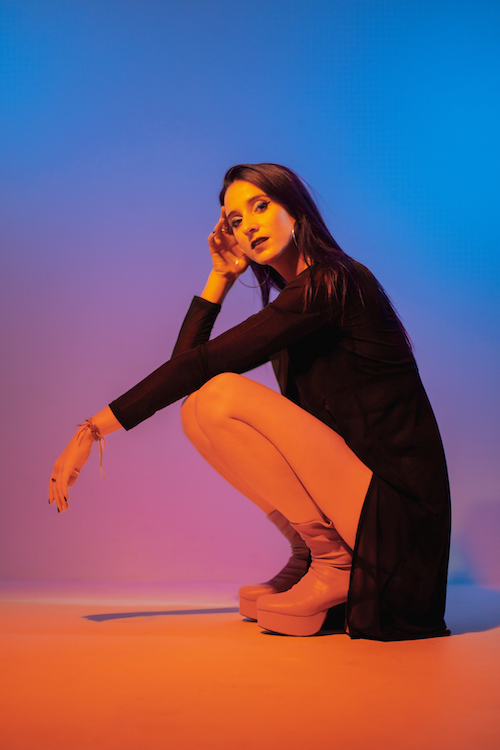 Q: How did you get into music and what Inspirations do you draw from?
I started writing songs around the age of 12 and I didn't fit in with other kids at school, so I spent most of my time alone in the school studio or piano room working on my music. It was a blessing in disguise because I had my sadgirl teenage emotions, and hours of time by myself to channel them into songs. To this day I draw all of my lyrical inspiration from my own life experiences and feelings.
System of a Down and Korn were the only CDs I owned as a kid. I'd listen to them on repeat and although it seems like a far throw from EDM, in terms of songwriting. I am very inspired by how they use melodies & phrasing. Some of the first electronic artists I was inspired by were Faithless, Robyn, The Faint, Massive Attack. 
In the current dance space I'm super inspired by Illenium, Odesza, Sofi Tukker….they're all created their own sound and their songs are interesting & non formulaic. I love how their production shines whilst also living in harmony with the songwriting and vocals. There's a tonne of EDM out there that just jumps on the current trend, but these artists are thoughtful and daring with their creative choices and that's why they're at the top of their game.
2. What was the process in going from Piano at school to Recording Dance music
When I was writing songs on piano at school I had an amazing teacher (s/o Dan Baker) who taught me how to use the school studio so that I could start recording demos of the songs I was writing. This is when I started experimenting with vocal production and it evolved into a key part of my writing process. 
Fast forward a few years, I moved to Manchester and fell in love with EDM. My high school emo days were officially over and I'd blossomed into a rave chick. That's when I started to notice how much I loved the vocals and songwriting on my favorite club records. I didn't have any connections in the scene, so I started randomly messaging up & coming EDM producers on Soundcloud to send me beats so I could record vocals on them. Because I could write and record a song from start to finish, I was able to send them professional sounding vocals that worked perfectly over their beats. I did this for years from my bedroom and I gradually worked my way up from releasing on small Soundcloud blogs to the biggest dance labels in the world. 
3. When writing do you have moments throughout the day and jot them down or do you sit down, focus and write?
I often get lyric ideas when I'm on a flight or a train and I have a note on my phone that has pages and pages of random phrases, titles and concepts written down. It's almost like a journal when I read through them.
For melodic ideas, I find I have to be more focussed and in a private space to fully relax into that part of the creative process.
4. Throughout all your collaborations, what is the one story/memory that sticks with you?
The first time I worked with Gareth Emery was when he'd reached out to ask me to record vocals on a song he'd written. I was absolutely buzzing about it because I used to go to his shows when I was at uni in Manchester. So I was in the studio cutting the vocals and he kept saying he wasn't totally sold on the melody he'd written for the chorus. I remember thinking "I wish he would ask me to have a go", but I was kinda nervous so didn't say anything at the time. 
After the session he messaged and asked me if I'd have a stab at rewriting the chorus and I knew this was my moment. I sent him an idea the next day which he loved and that became the chorus of our first collaboration 'Calling Home'. I love singing, but my deepest passion is in the writing process, so this was an incredibly special and affirming moment for me. 
I've flown around the world for shows but one of my favourite memories ever was actually right here in London at Ministry of Sound when I first sang 'Coming Home' live with Gareth Emery. I was so close to the crowd and could hear everyone singing it with me. It was the first time I'd experienced people singing my lyrics back to me and the memory will stick with me forever.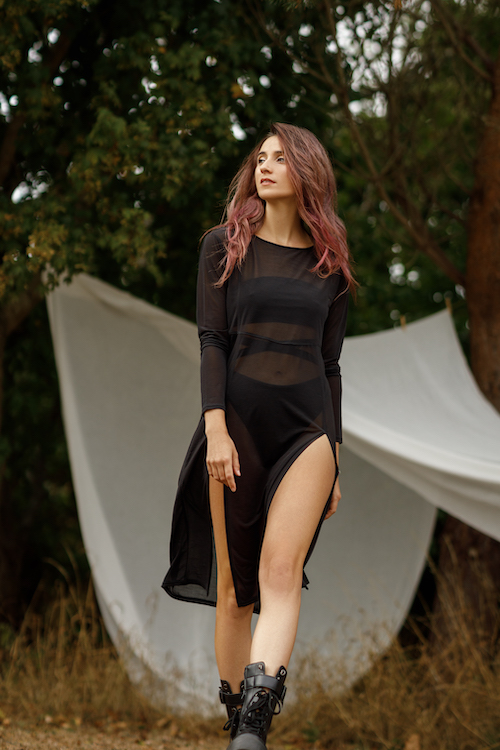 5. When releasing loop and sample packs, how do you go about collecting and figuring out what samples to put in the pack?
I usually put down a bunch of random 4 bar chord sequences, all in different keys and tempos, and then I just hit record and freestyle melodies for a couple of minutes. I play back through the takes and pick my favourite parts, and then I put lyrics to them. Sometimes I'll naturally mumble out some cool words in the freestyle and I like to use those as much as possible!
6. Any tips for someone looking to getting into writing/publishing?
Firstly, don't sign a publishing deal until you're in a position to negotiate yourself a good deal. Use a good lawyer. 
Hustle and focus on getting your songwriting cuts yourself. Don't rely on publishers, A&Rs, managers to do that work for you. There is nothing more powerful than building your own relationships with artists and cutting out all the people in the middle. You have to be a great songwriter, but also great at pitching your songs, otherwise you'll just have a bunch of great songs living on a hard drive.
Collaborate. Work with different producers, writers, singers and artists. When you find a person that you work super well with, invest in that relationship because having some go-to writing partners is essential when you have big opportunities knocking at the door and you have to deliver a solid product. 
7. Do you like being on the road? Do you prefer it over studio work?
I used to love being alone in the studio, focussing purely on writing and recording vocals….new people and places gave me anxiety. However this year I've been traveling like crazy, going to festivals (Coachella, Ultra, EDC), writing camps (Ibiza, Paris, LA), Growing my network and creating opportunities to perform live (Parookaville, Creamfields)…and I'm loving it. I think because my purpose is so deeply rooted in my artist project now, my energy has shifted to match that.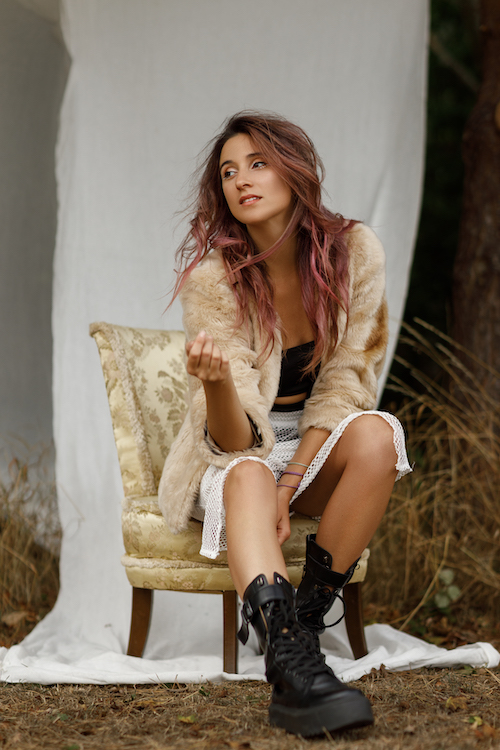 8. What is the biggest change you've made from when you started to now?
I used to put 90% of my efforts into songwriting, singing and vocal production. Social media and branding were an afterthought, but I realised that nobody is going to hear the songs if I don't give them exposure. I've loved connecting with more fans and listeners through my socials and I've found that creating content can be super rewarding when it's aligned with the message you want to put out. 
9. Looking back, What is your proudest moment and is there anything you would have done differently?
I love the saying, "what is an ocean but a multitude of drops?" I'm most proud of all of the small moments along the way that shaped me into the artist and writer that I am. I am proud of all the hard moments where I felt beaten, but refused to give up. 
If I have to choose one key moment though, I'd say that signing to Ultra for publishing was pretty amazing. Being a writer for Ultra always felt like a distant dream, so when they wanted to sign me I found it hard to believe. 
I'm pretty proud of my journey, but sometimes I wish I'd stuck with track production. I dabbled with it at school and I can still make basic demos now, but it'd be cool to be able to fully produce my own music. 
10. What are the plans going forwards? What is in the pipeline?
I have released a few solo singles alongside my features, but I've always been so busy writing and featuring on other artist's records that I got swept up in the pitching game for years. Don't get me wrong I've loved it, but since my vocal sample blew up on Eli Browns "Be The One", I'm ready to hit the gas on my own project. Seeing the impact that record has had on the scene, and just how many people are obsessed with the song. Yet being uncredited on the record, has made me realise how ready I am to be THE artist, not the uncredited vocalist that nobody knows about. So now I'm building my live set and working on my own releases. Watch this space.
I want to give a huge thanks to Sarah De Warren for taking part in our "10 Question" series! It was great to get to know a bit more about how the EDM scene works as well as songwriting and producing! Hope you have all enjoyed reading the interview and have learnt something.
All of Sarah De Warren's links are below so please check them out and listen to her songs! I am a big fan of her new song "Leaving Me" (See Above). Got a vibe I just love and the vocals are incredible! 
Also if you like what we do please feel free to subscribe to our YouTube channel and hit follow over on our Instagram! Would mean a lot to us! We have plenty of interviews on our site (Check them out here) and also we have more coming so make sure to check back!
Sarah De Warren Links:
Check out our other Articles here