Two MUST have upgrades for any budget guitar!
Just bought yourself a budget guitar? Nothing wrong with that! With the quality of guitar now, budget guitars are a great buy, whether you are just starting or looking for a gigging guitar. However, there is a few modifications and upgrades for any budget guitar we would highly recommend you make when you receive your guitar. These modifications are very cheap and very simple but are a must-have and will improve your guitar massively. So let us get right into two must-have upgrades for any budget guitar.
Upgrade 1: Locking Tuners
If you have recently bought a budget guitar you will notice that they cut corners in some places. For good reason, they need to bring the cost down. One of the places where they will cut costs is Tuners. The tuners that come with budget guitars will be low quality, cheap and unreliable. So we highly recommend you upgrade them, but don't just upgrade them, Improve them massively.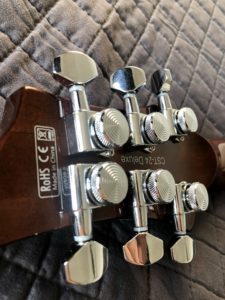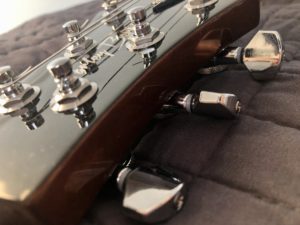 Locking tuners:
When replacing your tuners we highly recommend that you replace them with locking tuners. Personally, I make sure all my guitars have locking tuners (Most high-end guitars will come with locking tuners) if they do not I will swap them out. It may sound like a small change, and it is, but it will have a huge impact. Not only will the guitar be more stable, but also string changing will be lighting fast, two things that are key when performing! 
Easy and Quick:
Now, It may seem like a daunting task to swap the tuners over, but it really isn't, from start, to finish It will take you around 30-60 minutes. Depending on what tuners you get (we will cover that shortly) you might have to do some drilling, but do not let this put you off, if you buy the correct Tuners, you won't have to do any drilling or permanent modifications. Meaning if you ever selling the guitar you can revert the change. 
Cost and Brand:
Now the two big questions, Cost and Brand. Now, with everything in life, they tend to go hand in hand. If you buy the "bigger" brands you will pay more for it, and they do come with some benefits.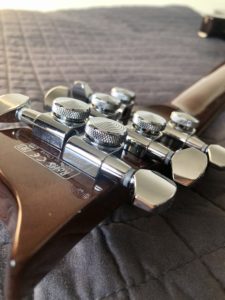 The brand that will come to most people mind is Hipshot, These are up in the higher end of the price points, but do come with some big advantages. The Hipshot tuners come with a backplate. What does this mean? This means that you can fit almost any tuners to any guitar without having to drill any holes, which is perfect If you do not what to do any long term modifications. However, these tuners do come at a price, you will be paying £80+, obviously, this depends on Colour, Type and shape. There are also lower brands, which will lose some of the colours but be a lot cheaper. If you know the style you want and where the in hole is in, then you don't need to spend the money on the higher end. 
My personal choice is a brand called "Vanson". I bought them, and at the time didn't know anything about them, but they were £31 pounds. Anyway, after a few weeks/months playing with them in, I would highly recommend them. Massive upgrade to what was there, but also at a reasonable price point.
Here are some Well known Tuner brands:
Hipshot
Gotoh

 

Schaller
Vanson
Kluson
Fender
Gibson
PRS
So locking tuners is definitely on the list of upgrades for any budget guitar. Simple, easy and cheap. 
The next on the list of upgrades for any budget guitar we would recommend you getting is Strap Locks. These are a must for any gigging guitarist. They will save your guitar from a fall more time than you know. As far as modifications go, this will be the simplest mod you can do to your guitar (or Bass). As we have said above, the higher end guitars will come with these as standard, so need for this upgrade.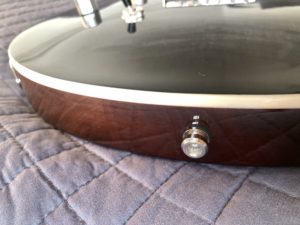 Easy and Quick:
When buying strap locks you will receive the strap button (Which goes on the guitar) and the Connector (Attaches to the strap). All you have to do is unscrew your old strap locks, and screw the new buttons back in. Simple! The next step is to attach the connector to your strap, The standard way is that you will unscrew it, and sandwich your strap in-between it. After that, you are away, attach your strap to your guitar and it won't fall off, and that, that is the biggest selling point! For a gigging musician, this is critical. 
Cost and Brand:
As with the locking tuners, bigger brands will cost you more money. The most famous strap locks are Dunlop or Schaller strap locks, however, these tend to go for around £15-£25. On my guitar, I have Stagg strap locks, which were £10, and I can't fault them!
Now there are to kinds of strap locks, the "Mechanical" kind (The ones shown above) or the rubber ring kind, We highly recommend you go for the mechanical kind, The rubber kind, aren't worth the money, you can't use multiple straps on multiple guitars. Just spend the extra dollar and get the mechanical version.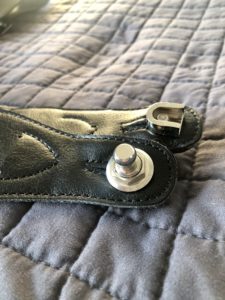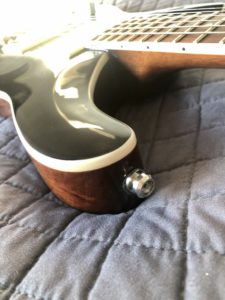 So, we highly recommend you do these upgrades for any budget guitar you own. What brand and what you spend is entirely up to you. These are very simple modifications that can be done in an afternoon in a few hours but will add a whole lot to your axe.
Again, as mentioned throughout, higher-end guitars (£600+) tend to have these features on them as standard, as you would expect. This article is aimed at the budget (<£250) where to save money, they will put lower quality parts on them.
If you do any modifications or upgrades for any budget guitar that you own please tag us over on our Instagram! We would love to see everyone's guitars and their modifications!
Check out our other Articles here