5 MUST have Guitar Pedals you need to own in your life!
The guitar pedal world is a big one, a massive one! Loads of effects, loads of brands, ranging from expensive to cheap and everything in the middle. However, over the years there are a few guitar pedals that have stood the test of time and a few guitar pedals that everyone has owned or does own. 
We have gathered some of these guitar pedals into a list, a list of pedals that you need to own in your life. These guitar pedals are pedals that most of your heroes would have or still do use. Pedals that can be heard on all your favourite Albums, Songs and in live shows. Let us get started with the first one, and it is a big one.
Guitar Pedals: Ibanez Tube Screamer 
The Tube Screamer, a pedal everyone is aware of, a pedal that a lot of guitarists use. The Ibanez Tube Screamer is a multi-use Green pedal that is used by everyone ranging from Blues guitarists to Metalheads and Shredders. Now, there are many varieties of the tube scream, made by various brands, however, for this article, we are going to focus on the Ibanez Range.
There is no hiding the fact that the Ibanez Tube Screamer can be a very expensive pedal, The TS9 pedal sells for around £120 and the TS808 (Reissue) goes for around £170. If you didn't want a reissue or wanted an original, you can buy them from places like eBay and Reverb, but prepare to pay a premium, As the popularity of Tube Screamers goes up, so does the price. Now saying that the pedal that I got, is the Ibanez Tube Screamer Mini. This is a Tube Screamer but in a mini form factor. These retail for around £65, so better value, and from my experience they sound incredible! The only downside of the mini is that you can NOT run them off a battery, so you will need a power supply.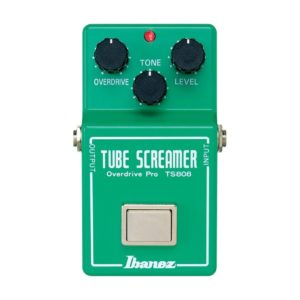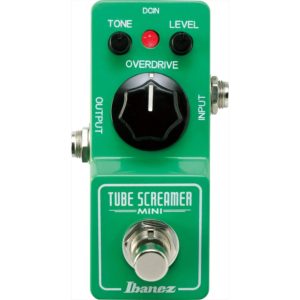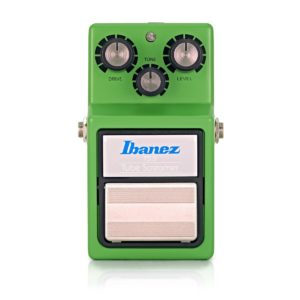 There are two main ways that people use Tube screamers. 1 of them is to use it as an Overdrive pedal. Setting the level to match the un-affected signal, then using the Drive and Tone to get their desired sound. Although most people use the Tube Screamer as a "Boost" pedal. They set the gain very low, and bring the volume up. This is a great technique to give yourself a little volume and overdrive boost during your solos, or you can use it as a boost to push your dirty amp further into that natural overdrive.
The Boss DS-1 is a hugely successful pedal, first launched in 1978, it is the first distortion pedal made by Boss, and has also become a classic that is used by many guitarists. With three simple knobs, Tone, Level and Dist (Distortion), it is so easy to get a sound that you are happy with, be it Punk, Blues, Classic Rock or even metal. This pedal can do it all. 
This bright orange pedal is extremely useful in all genres, and if you don't believe us, just have a look at the people that use it. John Frusciante (Red Hot Chilli Peppers), Steve Van, Kurt Cobain (Nirvana), Joe Satriani, Gary Moore and George Lynch to name a few. These are some big names.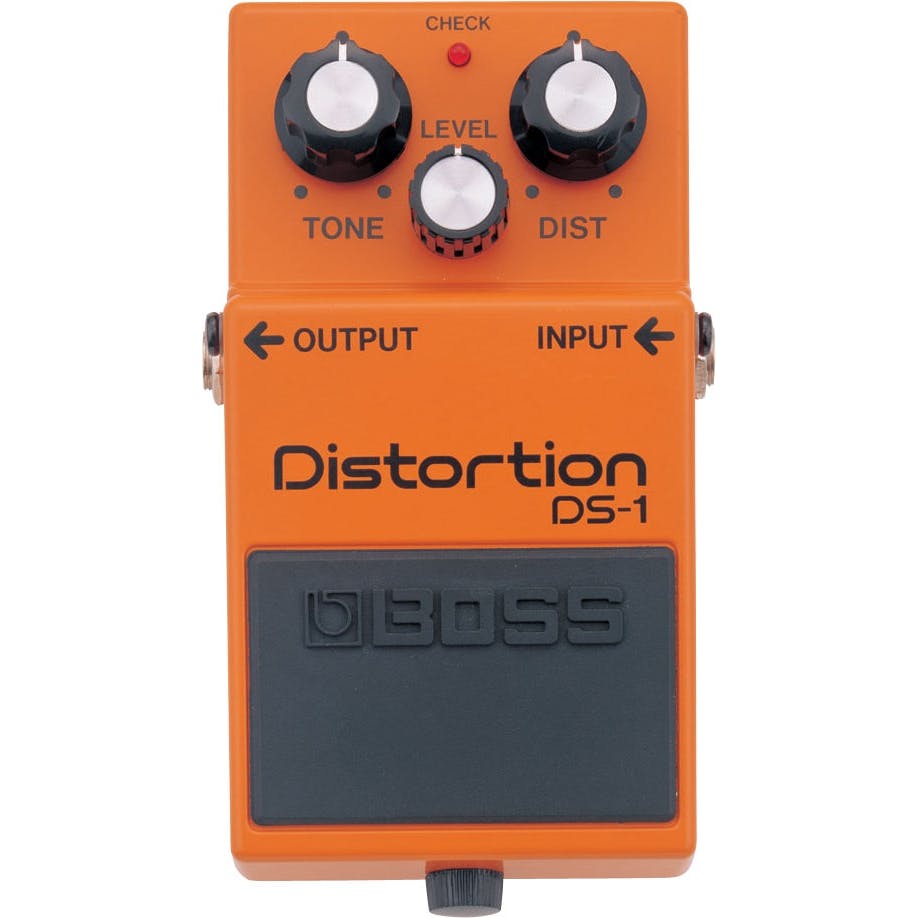 Running your guitar into this pedal, then into the front of your amp will let you get any tone and sound that you require. The more you play with the pedal and understand how it works, the more sounds you will get out of it.
Boss has released a few other guitar pedals within the same range, They have released DS-2, and the Turbo Distortion. You can pick a brand new DS-1 up for around £45-60 depending on where you live and shop. This is a must-have on any pedalboard.
Guitar Pedals: TC Electronic FlashBack
Time for a more modern pedal, The TC Electronics Flashback. This is a great and extremely versatile delay pedal. It isn't just another delay pedal, this one has changed delay pedal forever. How? Tone print! Now, this isn't the place to explain tone print but we will sum it up.
Tone print is a way to change the settings and Delay type on your pedal using your phone and Pickup. It is an extremely clever process which opens up a whole other dimension for players. Change from a Classic Tape Echo to an Echoplex to a more modern digital delay. Without having to swap out guitar pedals.
The newer pedals also have a "Mash" feature, which turns the switch into an expression pedal (Kind of) allowing you to control certain parameters of the pedal using your foot. It is really powerful and can be used to get some amazing effects. 
As with the Tube Screamer, you can get this pedal in a whole host of formats, but again, I like the Flashback Mini. It retails for around £95, has the "Mash" feature and allows you to use tone print. Very, very good pedal for the money! Is it the one delay pedal to do it all? Almost!
As good as tone print is, it can be a pain to get working. Sometimes the pickup doesn't pick up the whole tone print so the settings don't transfer. It can take some finessing to get it right. Still, we worth giving it a go. Especially since the Tone Print library is just so huge and has a massive collection!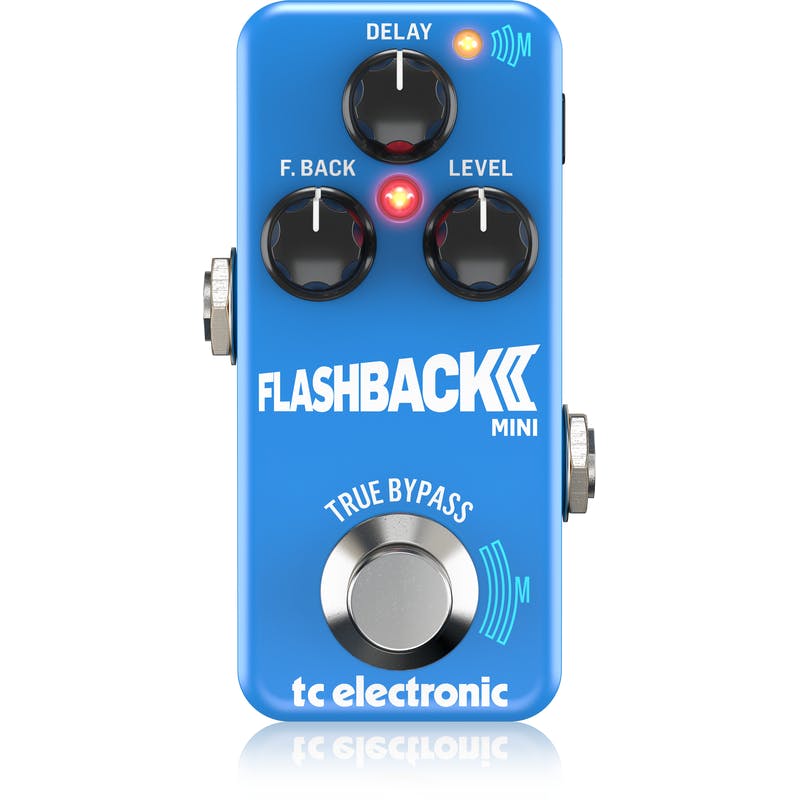 Guitar Pedals: Dunlop Cry Baby Wah Wah
The Dunlop Crybaby Wah. An icon! A pedal that has a distinct sound and has been used in so many songs and used in so many solos. So many Artists use this pedal, Slash, Kirk Hammett, Eddie Van Helen, Jimi Hendrick to name a few. They are great few and can transform a solo and take it to another level.
Now, this pedal has a reputation, this reputation is being a tone sucking monster, when the pedal is off, the guitar signal is still going through the circuitry of the pedal. So affects your tone, even when you aren't using it. You will often hear people moan about how their tone is affected when using a Wah-Wah pedal. Another thing to take into consideration is the Wah Wah pedal doesn't have a light to tell you when it is one.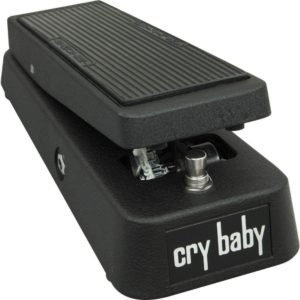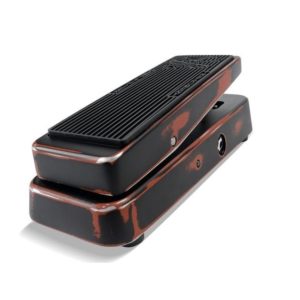 There is so many version of the Wah pedal as well, Kirk Hammett, Slash, Hendricks all have signature guitar pedals, and these come at a premium. I am leaving it up to you if it is worth splashing out the extra cash for these pedals. Saying that the whole range of Crybaby Wah pedals ranges from around £60 up to £250. They are available in various formats and sizes. So you may have to try a few.
Warning! There is a tendency to overuse Wah when you first get one. Use it carefully and try not to overdo it.
Guitar Pedals: Loop Station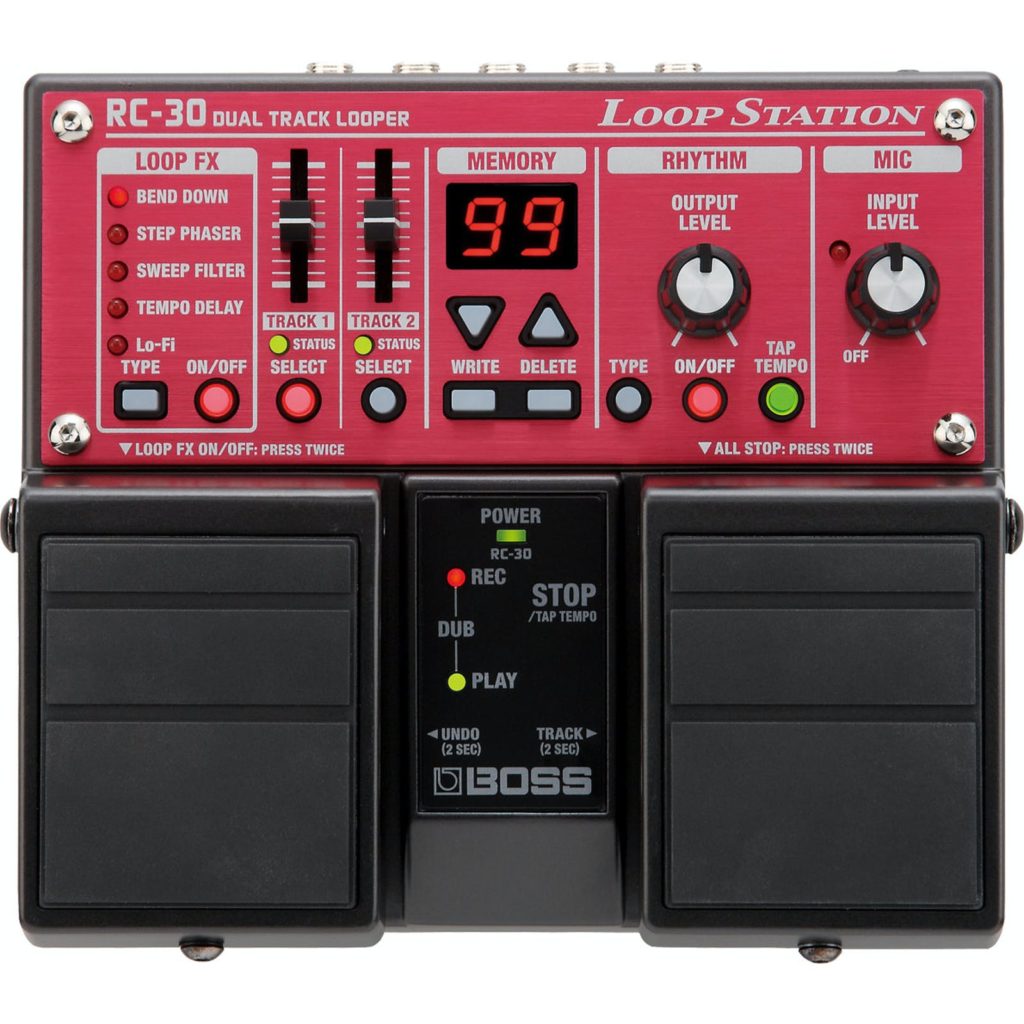 Due to a handful of artists, Looper pedals have taken off massively, and for good reason! They are great fun and can add a lot to your playing! When mastered they can be used live to loop certain sections and thicken a live sound, great if you are the only guitarist in the band.
With that in mind, Loopers are very easy to get started with but extremely hard to master! It is all about timing and precision when it comes to looping, Remember any mistake you make, will be looped over and over! We will do a whole article on tips when using loop pedals very soon!
As we said loopers have taken off massively and because of that almost every brand has a looper pedal now, however, there are two that I would recommend. If you are just starting with looping I would recommend TC Electronic Ditto Looper. Very simple looper but very powerful. One switch very simple to get started with. If you have used loopers before and are looking for something that is gig-ready, I would recommend a Boss RC30. This is a standard that most touring guitarist use. Ed Sheeran started on one of these. Two switches, multi-channel, very powerful!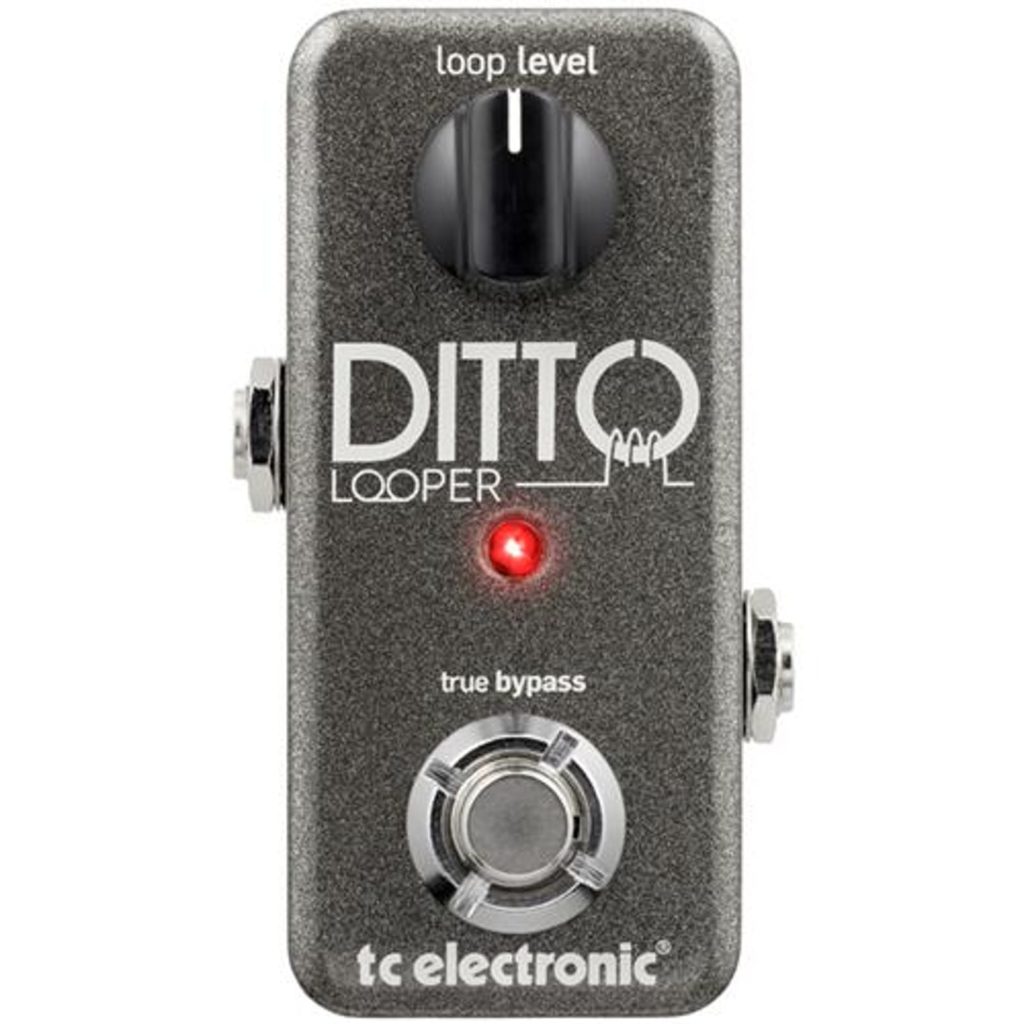 So that is our list of 5 pedals that every guitarist needs! All doing different jobs and all of them will affect your tone and sound differently. Now, obviously, there are loads more pedals that people need to try. Hundreds of effects that are a must. I can even think of ones we have left off. The pedals in this list are pedals I have personally owned and loved, and pedals I know are very popular and loved worldwide. If you feel there needs to be another post, please let us know what pedals you would want on it. 
Check out our other Articles here